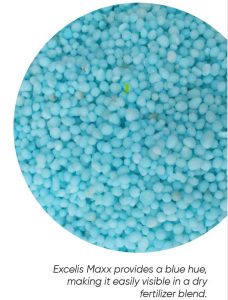 Excelis Maxx is a combination of LCN Complex (a urease inhibitor and a nitrification inhibitor) and our patented Rhizovit Complex.  The formulation is designed to protect nitrogen from all three pathways of loss and stimulate symbiotic microbes in the rhizosphere.  Excelis Maxx is inteded to treat surface-applied nitrogen fertilizers.
Excelis Maxx is an additive for dry and liquid nitrogen sources
UAN – Excelis Maxx at 0.75L / metric ton
Urea – Excelis Maxx at 1.0L / metric ton
Urease inhibitor (NBPT) to protect nitrogen from volatilization
Nitrification inhibitor (DCD) to protect against denitrification and leaching
Proprietary solvents that aid in prill penetration and improve product distribution
Formulated with the patented Rhizovit Complex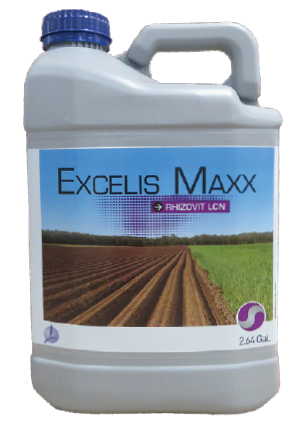 3.78 L jug
2 x 10L case
1000L tote
Key Benefits
Complexing agents protect phosphate against tie up in low and high pH soils
Water-soluble phosphate
Root biostimulant effect
Low Salt Index (9)
TOP-PHOS increases the available phosphorus in all types of soil.  It also boosts hydrolytic and microbial activity in soil, enhances root quality and the uptake of phosphorus by the plant.
More agronomically efficient than exisitng products, TOP-PHOS improves the health of the plant, encouraging biomass production and teh availability of other crucial nutrients including Nitrogen and Sulphur.